2015 Vision "BUILD 4 God" (Being United In Loving Devotion for God) Colossians 3:1-(17)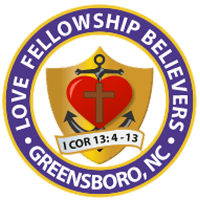 In Colossians 3:1-17 we can read that the Apostle Paul gives encouraging words to "put off" world lusts and desires and "put on" that which has been renewed in knowledge after God.  All that is done, whether in word or deed should be done in the name of Jesus Christ while thanking God every step of the way.  Let's declare unity, love and devotion for God!
Mission Statement
We believe it is God's calling and our desire to fulfill the will of God by meeting the physical and spiritual needs of the individual as well as the whole family. Through His guidance we have created a loving, open and transparent atmosphere where fellowship and knowledge of His Word are encouraged and enhanced.
Our Overall Church Vision
Our vision is to accomplish the tasks defined in Matthew 28:19-20 using traditional and non-traditional methods while upholding the Word of God. We have an open and transparent atmosphere where people feel free to express their challenges and/or concerns without fear of judgment; loving one another so that the spoken Word of God would touch the hearts of mankind and change lives forever.